How to join the 116th Panzer Division
Edit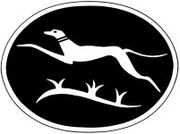 If you think you have what it takes to be a member of the 116th, please go to our website. In the top navigation bar, go to "Enlistment" and click on "Enlist". You will be required to fill out a short questionnaire to help you understand what will be expected of you and for us to get to know you better.
Should you have any questions about the clan, or if you would just like to meet some of the members, feel free to find us on our teamspeak server (you can download teamspeak here):

server: 116.clants.net
port: 4143
password: stug

If all goes well, you will hear back within 2-3 days of your application submission, and we will be eager to get to know you and start gaming with you.